Invercargill
About Invercargill
Invercargill is New Zealand's southernmost city, the commercial hub of Southland, and has a population of 52,000 people. Invercargill has a large network of parks and gardens near the city centre. There are also many walking and cycling opportunities around the city, not least of which is New Zealand's only indoor Velodrome. Heritage buildings in the city centre add to its character. Situated near the south entrance to Queens Park, the Southland Museum and Art Gallery is the largest pyramid structure in the southern hemisphere. The i-SITE Visitor Information Centre is located in the foyer of the museum.
Invercargill Website Links
Start planning your trip now, these website links will help: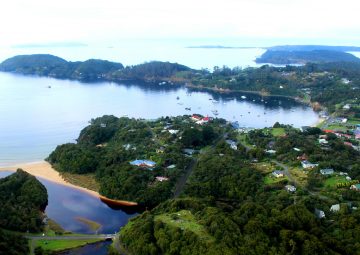 STEWART ISLAND/RAKIURA
Stewart Island/Rakiura is home to Rakiura National Park, New Zealand's southern-most National Park. Rakiura is one of the Ma¯ ori names given to the Island, which recalls glowing sunrises, sunsets and the aurora australis or 'Southern Lights'. View native birds at Ulva Island, enjoy short walks in the native bush around the town or, for longer walking opportunities, try the multiday hikes on the Rakiura Track, North West and Southern circuits. Visit the local Rakiura National Park Visitor Centre for more information. Flights to Stewart Island/Rakiura operate daily from Invercargill Airport, or visitors can take a ferry or helicopter from Bluff.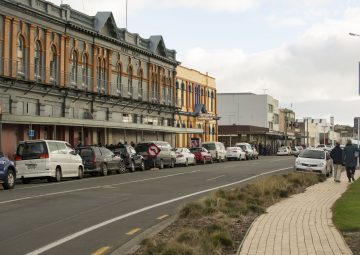 BLUFF
Bluff is the oldest European town in New Zealand, having been settled continuously since 1824. With a mountain bike track and walking tracks accessible from car parks located at the summit of Bluff Hill, Gunpit Road and Stirling Point – the beginning of SH1 – recreation opportunities are vast. Be sure to visit the Bluff Maritime Museum.